Carpets get dirty so easily. Muddy tracks, food or wine spills, pet accidents are few examples of stains that carpets suffer daily. You can either opt to go the DIY route or opt for professional cleaning. But always remember, for effective removal of stains, professional carpet cleaning services is the best solution.
Professionals first ask for cleaning method preference between steam and hot water extraction before the start of the process. But how would you select any if you don't know what they are, and how do they differ? Although they use similar cleaning processes, there are subtle differences between both.
To understand the difference between steam cleaning vs hot water extraction carpet cleaning, here.
Major Differences Between Steam Cleaning Vs Hot Water Extraction Carpet Cleaning
♦ Hot Water Extraction Carpet Cleaning Method
In a hot water extraction carpet cleaning method, the water is close to boiling but still in liquid form. The hot water is mixed with a cleaning agent and driven into the carpet at high pressure.
This dismantles the stains, loosens up the soil, and eliminates microorganisms present in the carpet. Then, the suction machine helps to remove 95% water along with all the filth. After, the carpet is left to dry.
Pros:
Professionals recommend this method for carpet cleaning to remove stains effectively.
Uses safe cleaning agents, which are pet and kid-friendly.
Gives a high-quality service.
The process cleans faster than steam cleaning.
Cons:
Wetting the carpet can cause hazardous problems in the carpet. So, always hire a trusted professional to clean your carpet using this method.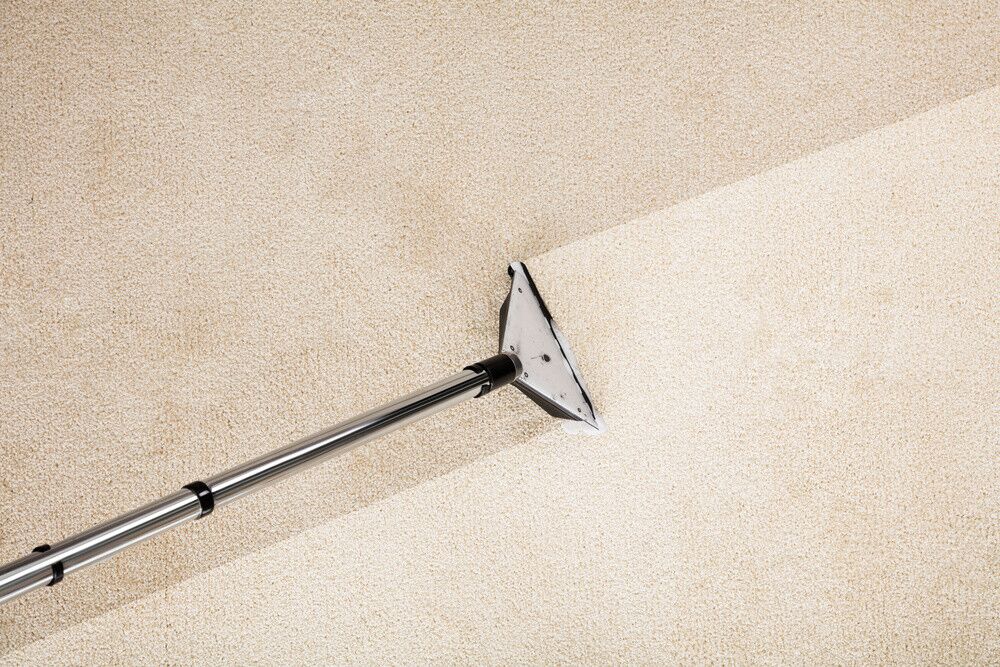 ♦ Steam Carpet Cleaning Method
In the steam carpet cleaning method, the water is heated to a very high temperature which converts liquid to steam. This steam is then inserted through the carpet fibers till it reaches the carpet base.
The steam inside the carpet loosens up the fibers and kills germs and allergens. With the help of a high-grade vacuum, all the dirt and germs are removed from the carpets. Once done, let it dry, which takes 4-12 hours at least.
Pros:
This method of carpet cleaning is more suitable to remove dirt and kill germs and allergens.
It doesn't use any cleaning agents for cleaning.
Cons:
The high temperature of steam sets the stains permanently inside the carpet.
Takes a very long time to dry.
Are You Searching For Quality Professional Carpet Cleaner?
Both carpet cleanings are amazing, however, if you need significant results, then opt for a hot water extraction carpet cleaning method. Many professionals use this method of carpet cleaning as steam cleaning doesn't rinse the carpet fibers.
In the end, whichever carpet cleaning method you use, ask the professionals to explain the whole process. Also, hire only trusted professional carpet cleaning services to protect your investments.
Total Solution Cleaning & Restoration, LLC have IICRC certified, insured and licensed carpet cleaners which possess 20 years of experience. Contact us at (815) 575 0568 if you're residents of Elgin or nearby areas. Also, follow us on Twitter.