Carpets are the most preferred floor covering options. They come in various colors that improve the ambiance. Carpets offer warmth to the feet at all times. To maintain their beauty you often need Professional Carpet Cleaning Services
However, carpets also have to see a lot of dust and germs. If you have pets and kids at home, this abuse becomes double. Food spills, pet stains and odors, coffee stains, and general dust and grime are all residing in them. Thus, carpets require frequent deep-cleaning.
But before attempting to clean them yourself, consider if you'd be able to remove all germs and stains. This is where professional carpet cleaning services are important. Before hiring one of them, there might be a few questions to ask. Know which questions to ask before appointing a professional carpet cleaning service.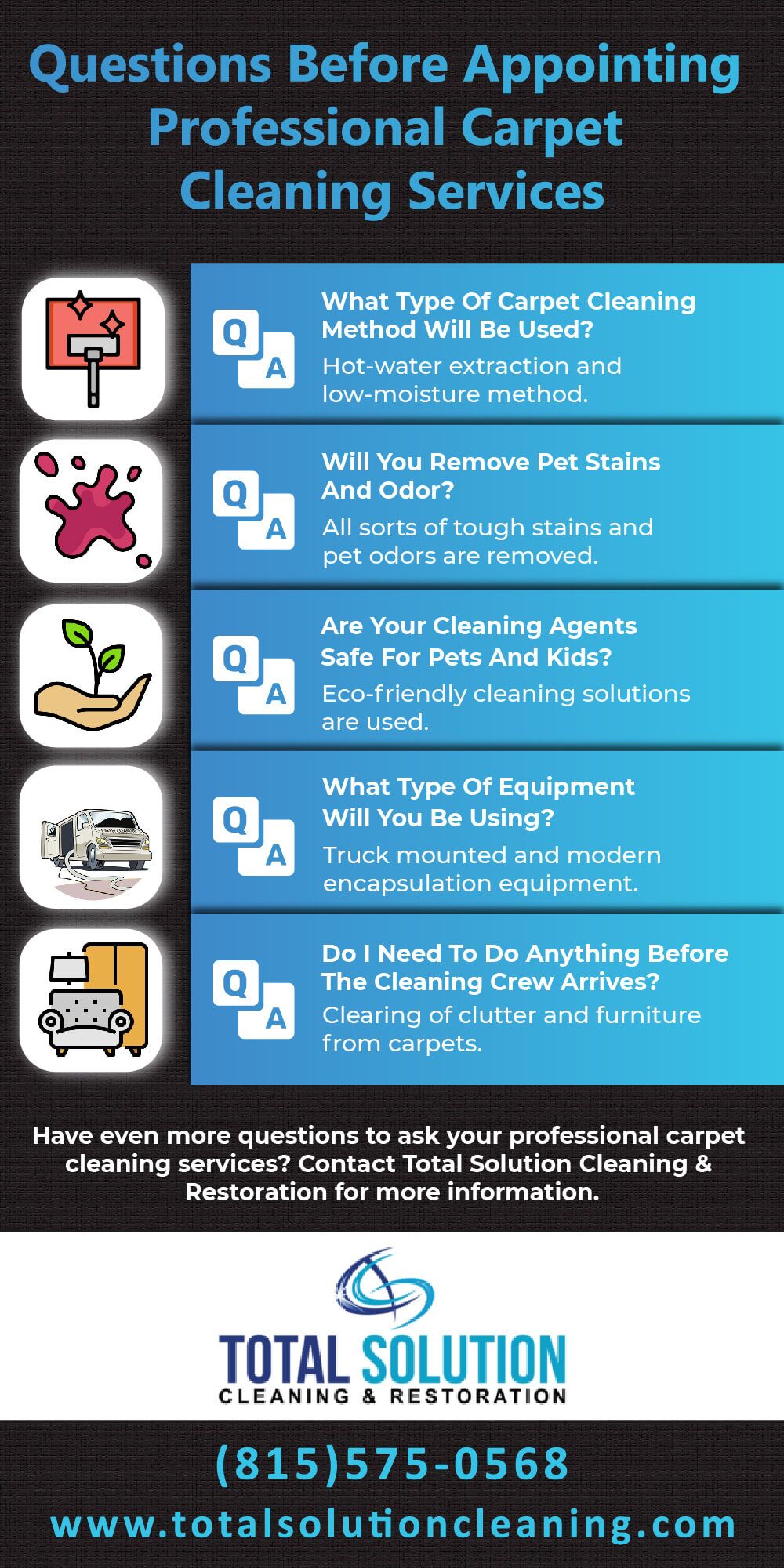 SHARE THIS IMAGE ON YOUR SITE
<p><a href="https://totalsolutioncleaning.com/questions-before-appointing-professional-carpet-cleaning-services/">Questions Before Appointing Professional Carpet Cleaning Services [Infographic]</a></p>
<img src="https://totalsolutioncleaning.com/wp-content/uploads/2022/01/Questions-before-appointing-Carpet-Cleaning-Service.jpg" alt="Questions Before Appointing Professional Carpet Cleaning Services" width="100%" border="0″ />